We Give the Glory and Honor to God
Dear Brothers and Sisters:
We are entering the new era of philanthropy. Initiated by Warren Buffett and Bill Gates, a plan named "Giving Pledge" which calls for America's wealthiest people to give most of their fortunes to charity, has already received great responses. If all the billionaires in the United States took the pledge, that would amount to at least $600 billion. The powerful amount of money could be used to do God's work, making our world a better place.
The BIBLE tells us, through Revelation 21:21 "The twelve gates were pearls; each gate was made from a single pearl.""Also, the Kingdom of heaven is like this. A man is looking for fine pearls, and when he finds one that is unusually fine, he goes and sells everything he has, and buys that pearl."(Matthew 13:45-46)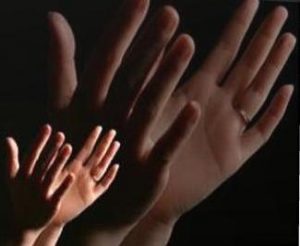 We created an exquisite Pearl Bible. We included the introductory Pearl Bible DVD in this mail for your review. Together, we can use the Pearl Bible as a medium to enhance the communication and understanding between people all over the world. Following God's will, we want to give the Pearl Bible to your ministry for free. Each Pearl Bible can be used as a fund raiser for your ministry. Our interest is to let every believer and family have a Pearl Bible. However, because of the manufacturing, shipping, handling and other expenses, it would not be possible for us to make it happen by ourselves.
If we can get the support of the "Giving Pledge" philanthropists with the Pearl Bible mission, especially Mr. Warren Buffett and Bill Gates, our above mentioned goal would be achievable. Pearl Bibles can be used to educated people, especially young generations who need the spiritual guidance the most. The proceeds raised by the Pearl Bible can also contribute to your work for God in a significant way.
Please join us to help build the Kingdom of God. Please support us by sending letters to Mr. Warren Buffett and Bill Gates in requesting of their "Giving Pledge" donation to Pearl Bible campaign. Their mailing addresses are:
Mr. Warren Buffett
Berkshire Hathaway Corporation
3555 Farnam Street
Omaha, NE 68131
Bill and Melinda Gates
Bill and Melinda Gates Foundation
PO Box 23350
Seattle, WA 98102
Please also Cc. the letter to us through PearlBible@Yahoo.com or to 246W 38th Street, New York, NY 10018.
Let's pray that everybody receives God's message of love through the Pearl Bible.